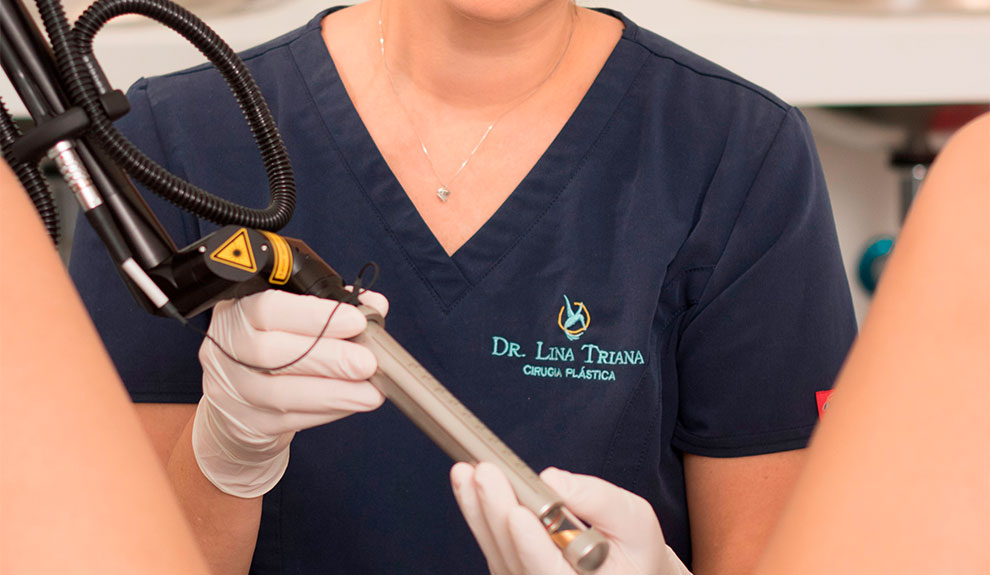 Labia Majora (Lipoinjection) This procedure rejuvenates labia majora (external) where pubic hair normally grows.  It is ideal to fill wrinkled or saggy labia majora.
This technique is done by extracting fat from the very patient, typically the knee and inner thigh area, which is then processed and re-injected into labia majora.  It is important to mention that injected fat could reabsorb, and that patient may need more than one lipoinjection in labia majora to achieve desired size.
Excess fat lipoinjection in the area will make the area seem bulky, being rather uncomfortable to wear tight clothing, hence the importance for the procedure to be carried out by an expert in vaginal plastic surgery.
Plastic surgery in Colombia is an ongoing conversation topic.  The media knows Dr. Triana as an expert in plastic, aesthetic, and reconstructive surgery.
Click images bellow, for interviews, papers and media coverage on Dr. Lina Triana