Making the decision to travel overseas for a cosmetic procedure is not easy, but there are plenty good reasons for you to choose Dr. Lina Triana and her team, who will make you feel at home.
Dr. Lina Triana, is a plastic surgeon, dedicated to aesthetic plastic surgery with outstanding worldwide recognition; when considering Colombian plastic surgeons, no other resume compares to Dr. Triana's. A plastic surgery leader, and former President of the Colombian Plastic Aesthetic and Reconstructive Society – SCCP (by its acronym in Spanish) – and Vice-president of the International Society of Aesthetic Plastic Surgery – ISAPS.  Her service vocation shows when sharing her knowledge and innovations in aesthetic plastic surgery with professional colleagues, authoring important scientific journals, book chapters, and plastic surgery books, when giving lectures as guess professor in more than 50 countries around the world, all as part of her impressive resume.
But her service vocation doesn't stop there, it is also evident in the care provided to her patients, when her number one priority is to listen and understand them, in order to put together the best surgical plan that will individually fit each of them.
We invite you to take a look at our procedures section to learn about our service portfolio.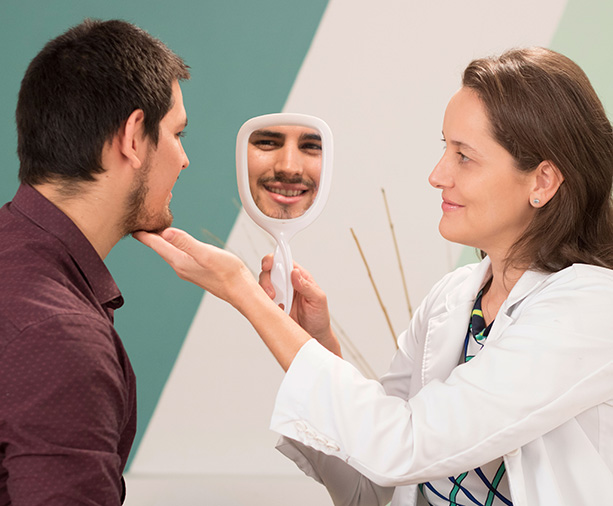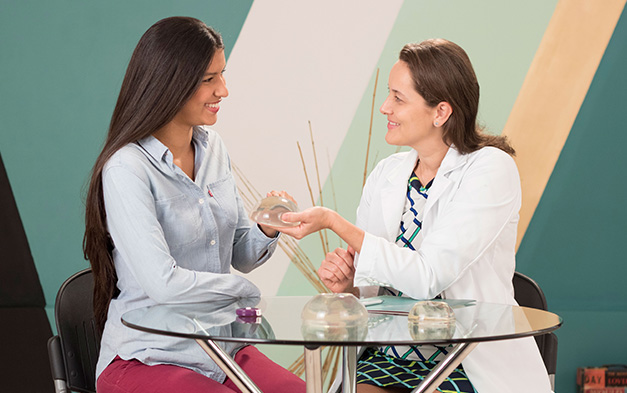 CONTACT APPLICATION
Fill out our contact form on the website. You can also contact us by live chat, Skype, social networks or by phone.
AFTER SENDING YOUR APPLICATION
Once your request has been sent through the contact form in the next few hours, one of our service coordinators will contact you to clarify all your doubts, you will receive an email requesting personal information, medical history and the parameters to send the appropriate photographs to evaluate the area of your interest according to the procedure (does not apply if it is a vaginal procedure)
ONCE YOUR INFORMATION IS RECEIVED
Once we receive all your information I will evaluate your case according to the procedure of your interest. Our patient service coordinators will reach you to give you an answer about the assessment made and an estimated quote of the recommended treatment plan that will be sent along with the necessary information to continue your process. It is important that you keep in mind that the quote is an approximate and at the time of your personal encounter with me there may be some modifications in the surgical plan according to the evaluation made personally, when listening again to your concerns, doubts and the time you will be in Cali for your recovery.
THE FOLLOW-UP
The follow-up to your process before and after your procedure will be done by phone and via email with direct contact to our patient service coordinators.
Schedule a live video appointment with Dr. Lina Triana. You can pay for a 30-minute on line appointment with Dr. Lina Triana to have your concerns responded to, and a personal, private and direct contact with her.
Schedule your appointment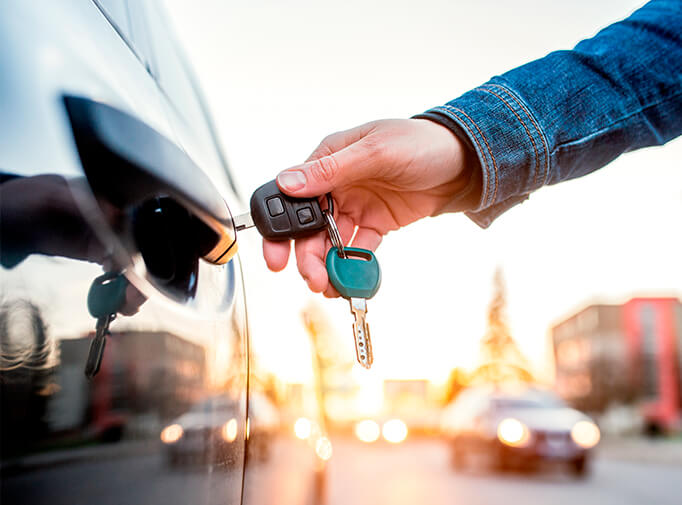 We offer you a range of options going from 5 stars to boutique hotels. Ask our patient service coordinator, she can tell you more about it. Also you can have a 24 hours in house nurse during your stay at your convenience, we want you to have the best experience.
For further information, contact our Patient Service Director:
María Claudia Rincón
Patient manager
Phone Line 305 4545638 - +57 3108929823
cali@drlinatriana.com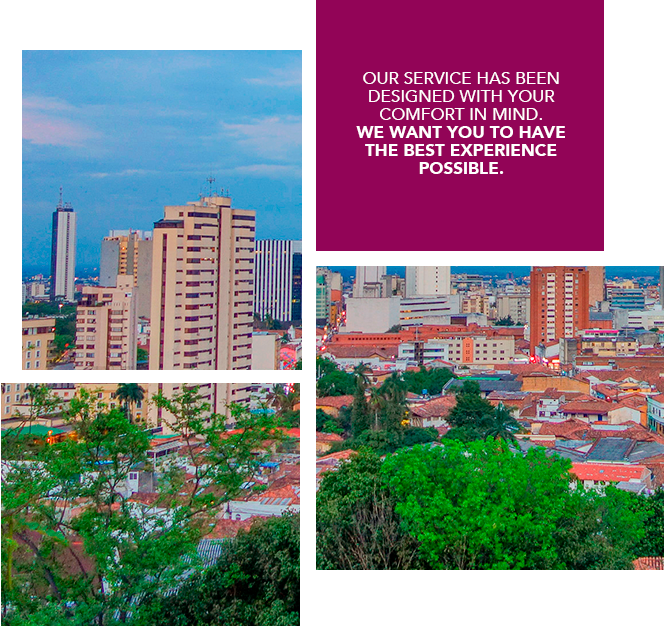 Cali is the third largest city in Colombia is just two hours from the Pacific Ocean and has a perfect tropical climate all year round with pleasant winds in the afternoon and evening due to its privileged location in the Valle del Cauca. This city is the capital of large industries and also has large sugarcane crops in its surroundings.
It hosts many important national and foreign companies; it is a big player in the sugar cane Industry, and a great commercial bridge with the rest of the world given its location near the International Trading port of Buenaventura. 

Cali, the world capital of salsa, a city with cheerful people, open to travelers from all over the world, offering a great cultural scene of theaters, museums, a new walk along the central boulevard, a vibrant nightlife full of delicious options for local and international cuisine, dance clubs with all kinds of good music with Latin rhythms and, of course, salsa dance.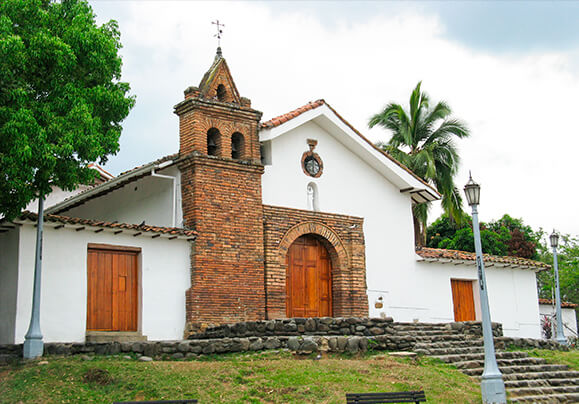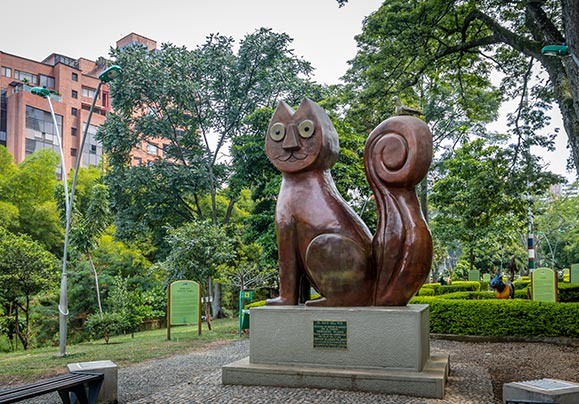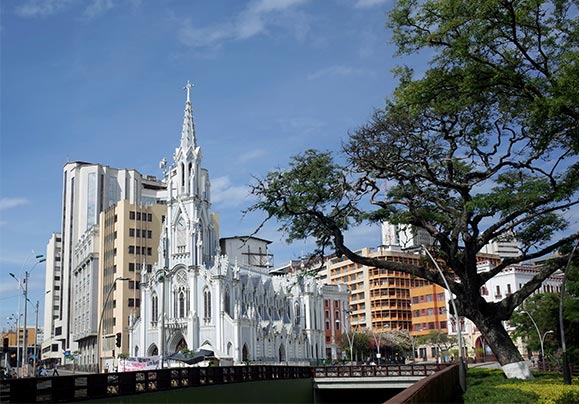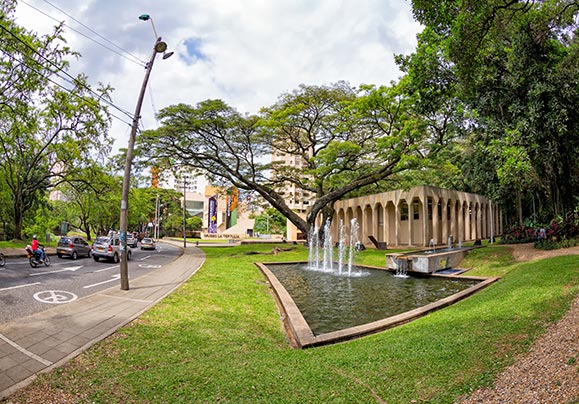 Cali has and historical value and great spaces for culture, recreation and recognized for its nightlife.
Visit the city's iconic: Plaza de Caicedo –the down town Square-, La Merced Church and Museum, The Ortiz bridge, Sebastian de Belalcazar Statue, Cristo Rey Shrine, Loma de La Cruz, and so many others.
Colombia is amazing! You can find ecosystems that make this country a place rich in nature and full of beautiful surprises.

Colombia has a unique location in South America with two different coastal ecosystems: the beautiful Caribbean Sea in the northern part of the country with white sand beaches and seas of the seven colors full of corals, ideal for snorkeling or sniffing; and the exotic Pacific Ocean in the western part of the country with rainforests and huge animals for those adventurous divers.


Our country also has a mountain range with volcanoes and perpetual snow, rich in natural water births and beautiful rivers, exotic flora and fauna, being one of the countries worldwide with more species of birds and live butterflies that reproduce throughout the year , perfect for admiring nature and bird watching. Colombia also has a beautiful desert and salt mines, the Amazon region and many archeological areas of ancestral Indian cultures.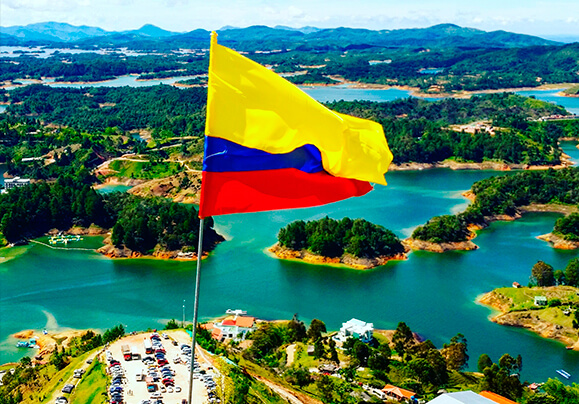 21 Reasons Why Colombia Should Be Your Next Holiday Destination (UK Daily Telegraph) Visiting Cali - Flying High in The Salsa Capital of the World (National Geographic) Is Colombia Safe for Americans to Travel to? (CNN)
Our facilities are located in the San Fernando neighborhood (Cali, Valle del Cauca) where we offer a quiet, safe and private environment for you. In the search to always offer the best to our patients and under the experience and direct contact with my patients, I felt the need not only to offer surgeries but to go further in order to offer true well-being, so today we have an important portfolio of minimally invasive procedures, non-surgical and skin care services.

The actual surgical facility is just across the street: Corpus and Rostrum Surgery Center, to which Dr. Lina Triana is a partner, and where she performs her surgical procedures.
We are enabled by the Department Secretary of Health to provide our services