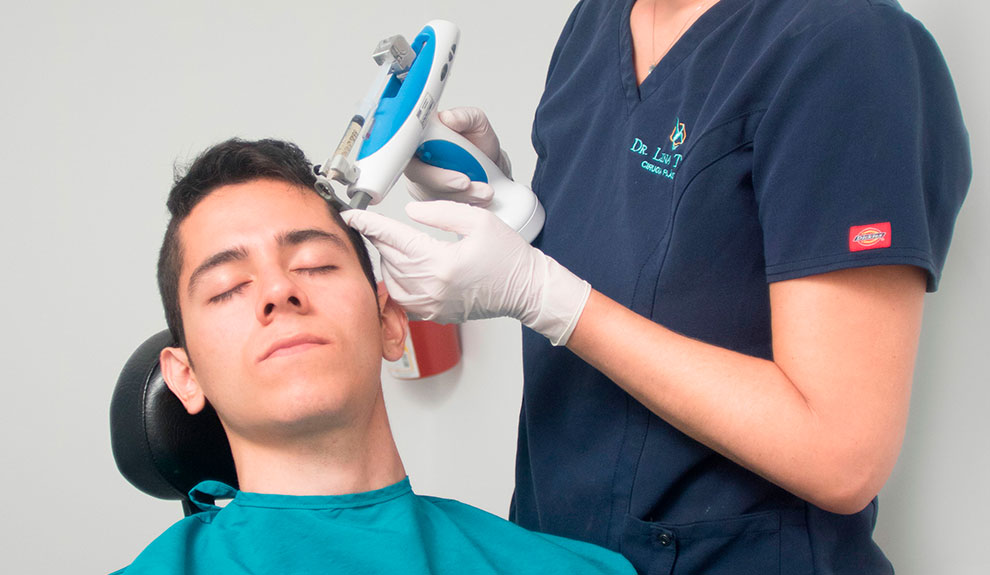 Hair loss and baldness are an unexpected and unwanted part of life.  Still, technological advances reached a solution through hair transplant or implant which is suitable for men and women.
Hair transplant surgery replaces lost hair with patient's own hair, from the back and lateral parts of the head, known as donating area.  Follicles are removed by cutting strips of scalp, and manual excision of each individual follicle, using a microscope or robotics known as ARTAS. When performed with robotics, a series of skin punctures are done to extract each follicle, then these are transplanted by hand into patient's selected area.  Together with Dr. Triana you will choose the way to perform this procedure as best suits you.
Plastic surgery in Colombia is an ongoing conversation topic.  The media knows Dr. Triana as an expert in plastic, aesthetic, and reconstructive surgery.
Click images bellow, for interviews, papers and media coverage on Dr. Lina Triana