Deciding on traveling outside your country to have a cosmetic procedure is not easy. There are many factors that can influence your procedure but Dr. Lina Triana and her team will make you feel like home.
Dr. Lina Triana, is a plastic surgeon, dedicated to aesthetic plastic surgery with an outstanding worldwide recognition. If we speak of national Colombian plastic surgeons it is not easy to find a resume that can be compared with hers. She is a plastic surgery leader as past president of the Colombian Plastic Aesthetic and Reconstructive Society – SCCP – and Vicepresident of the International Society of Aesthetic Plastic Surgery – ISAPS – and with her clear service vocation shares her knowledge and innovations in aesthetic plastic surgery with her peers, plastic surgeons, demonstrated as author in important scientific journals, book chapters, and plastic surgery books and as invited professor giving lectures all over the world, in more than 50, countries, as shown in her impressive curriculum vitae.
Her service vocation has not only been shown with her peers but with her patients where her priority is to listen to be able to understand them and by doing so be able to construct the best surgical plan for each one of them. We invite you to search our procedures section so you can see our entire services portfolio.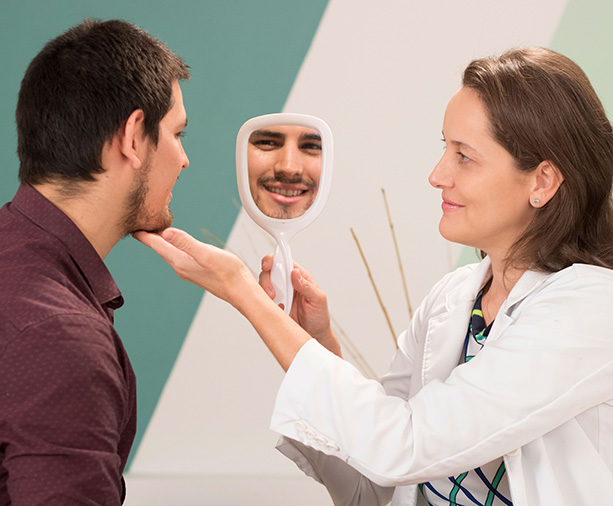 If you have in mind giving harmony to this part of your body that you just quite, do not like, decide yourself and contact Dr. Lina Triana: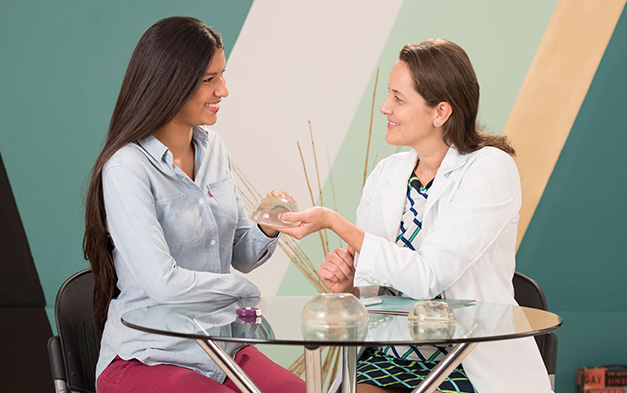 FILL OUT THE FORM
Fill our contact form in our web page. You can also contact us through the live chat, Skype, social media o by phone.
ONCE SENT YOUR APPLICATION
Once you fill up and send the form, in the next days one of our patient service coordinators will contact you for clarifying any questions and you will also receive an email with others forms asking for personal information, medical records, parameters on how to send pictures where we need to see the area you want to have the procedure done (except in vaginal rejuvenation procedures).
WHEN RECEIVING THE INFORMATION
When we receive all the information I will evaluate your case and the patient service coordinator will contact you regarding the analysis done on your specific case and will give you an approximate quote and information so that we can continue with your process. It is important for you to know that the quote we are giving you is an estimate since it can change once we do the live appointment in Cali, Colombia where I will listen to your concerns and doubts and examine you. Only then I can do the final surgery plan that can also vary according to how much time you will stay in Cali with us.
THE FOLLOW-UP TO YOUR PROCESS
The follow-up to your process before and after your procedure will be done by telephone and via email with direct contact with our patient service coordinator.
Ask for your live video appointment with Dr. Lina Triana. You can pay your 30 minutes virtual appointment with Dr. Lina Triana so she can answer all your questions and you can have a personal, private and direct contact with her.
Schedule your appointment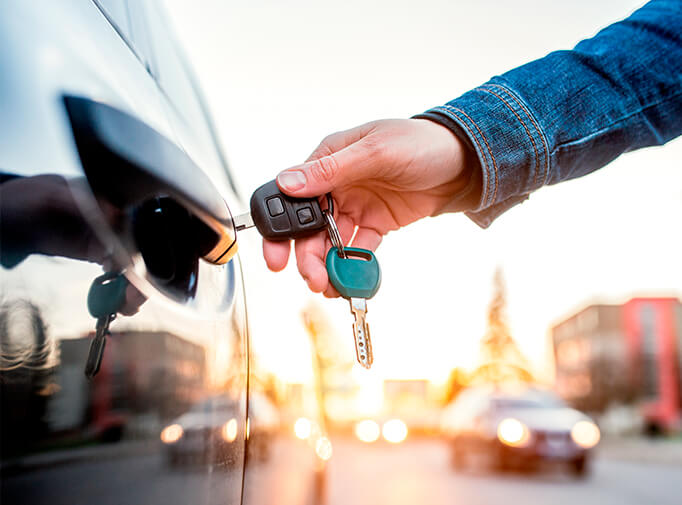 We offer you a range of options going from 5 stars to boutique hotels. Ask our patient service coordinator, she can tell you more about it. Also you can have a 24 hours in house nurse during your stay at your convenience, we want you to have the best experience.
Contact our patient service director for more information.
Jorge Enrique Barbosa
International case manager
Phone Line 305 4545638 - +57 3207434851
colombia@drlinatriana.com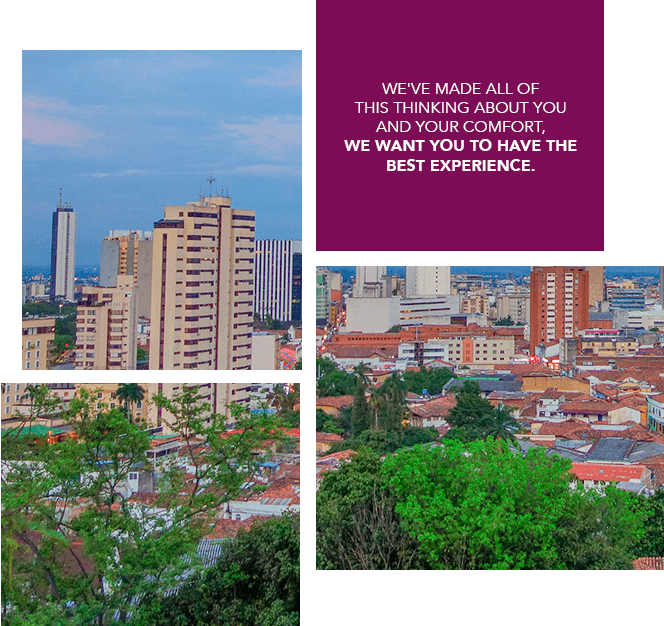 Cali having a perfect tropical climate year round with pleasant winds in the afternoon and night, due to its privileged location in the middle of the Valle valley, is the third biggest city in Colombia.
Cali, headquarter of big industries and important for national commerce is also the perfect location for agriculture focusing specially in sugar cane plantations.
Cali, the world capital of salsa dancing, where people stay up all night to party is a vibrant city characterized for passionate people, friendly to foreigners and full of beautiful woman showing their curves. The night life in the city makes it a very good choice for gastronomy where international and local flavors mix and of course dancing, where you can find from exclusively salsa saloons to more popular Latin rhythms like merengue, bachata and regeaton to even American style discos and more traditional rock pubs.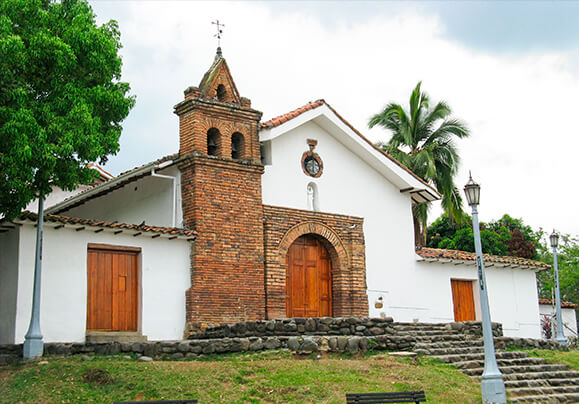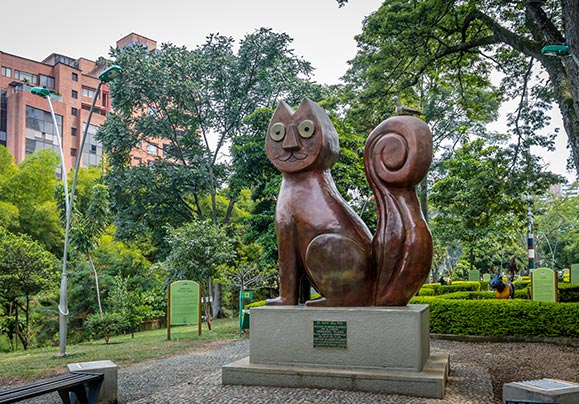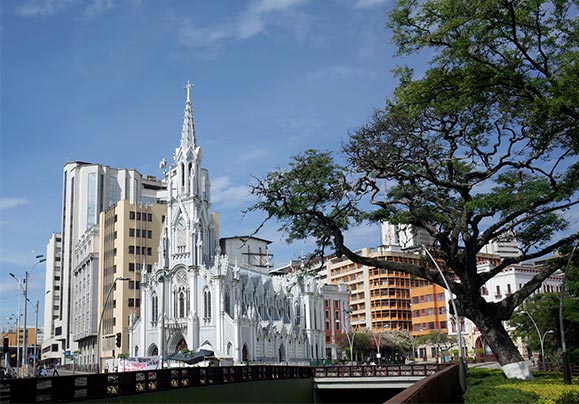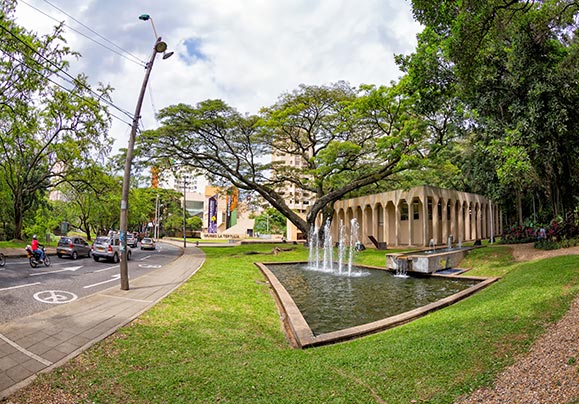 Cali has and historical value and great spaces for culture, recreation and recognized for its nightlife.
Meet the emblematic places from our city: Plaza de caicedo, La Merced Church, ortiz bridge among others. The city is also rich in monuments, parks, squares and museums.
You can find many ecosystems that make this country nature rich and full of beautiful surprises. Colombia has a unique location in South America where you can enjoy two completely different ocean ecosystems: the beautiful Caribbean Sea on the north part of the country with white sand beaches and seas of seven colors full of corals, ideal for snorkeling; and also the exotic part of the Pacific Ocean on the west side of the country with tropical forests and big ocean animals for those adventurous scuba divers. Has also spectacular mountain ranges with volcanoes and all year round mountain snow tips rich in water springs and beautiful rivers, exotic flora and fauna, being world wide one of the countries were more birds and butterfly species live and breed year round, perfect for nature sightseeing. Colombia even counts with a beautiful dessert and salt mines, the Amazon region and plenty of ancient and present south American Indian sites.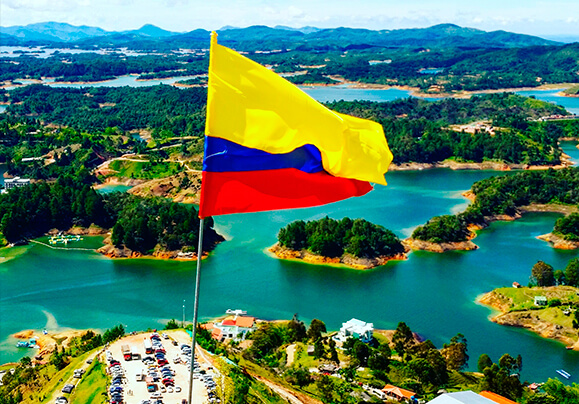 21 Reasons Why Colombia Should be Your Next Holiday Destination (UK Daily Telegraph) Visiting Cali - Flying High in The Salsa Capital of the World (National Geographic) Is Colombia Safe For Americans To Travel To? (CNN)
Our facility, is located in Cali, Colombia, South America where we have a calm, safe and private place ready for you. In search of always offering what is best for our patients and under Dr. Lina Triana's experience and contact with her patients, she felt it was not enough to just do surgery, she needed to go one step forward and really give total wellbeing, this is why today we count with an important portfolio of minimal invasive, non surgical procedures and skin care products for treating the patient as a whole. This is why today we are not anymore located inside the surgery center, now we count with a comfortable, safe and private facility for a true wellbeing approach, offering skin care, surgical and non surgical aesthetic procedures. The surgical facility is just crossing the street, Corpus and Rostrum Surgery Center, where Dr. Lina Triana is a partner and performs surgery.
Our facilities are enabled by the Departmental Health Secretariat and the clinic where surgical interventions are performed is certified by Icontec ISO 9001.